Leadership
Ray Johnston
Pastor Author
Founding Senior Pastor | Bayside Church
Ray Johnston is the Senior Pastor of Bayside Church in Granite Bay, Ca. A 20-year veteran of both youth and adult ministry, he's the founding pastor of Bayside Church, which has grown to over 20,000 in twenty years. A veteran pastor and visionary leader, Ray believes that the church is called to outreach, spiritual growth and equipping our leaders. In addition to his tireless efforts at Bayside, Ray serves as president of Developing Effective Leaders and has authored four books, all of which contain his trademark wit and dynamic style. Ray also speaks frequently at conferences, leadership training events, family camps and national youth events.
Andrew McCourt
Pastor Speaker
Senior Campus Pastor | Bayside Granite Bay
Originally from Northern Ireland, Andrew has been in active ministry for over 20 years and travels extensively sharing the Christian message in a creative, humorous and challenging style. He is committed first and foremost to building local churches and raising up multigenerational leaders. As the husband to Isabelle and father of four children, life is never dull, however he still finds the time to enjoy running, mountains and French food!
Curt Harlow
Pastor Speaker
Senior Campus Pastor | Bayside Granite Bay
Before coming to Bayside, Curt spent almost three decades working with teens and 20 somethings as a missionary to college students. Curt communicates in a hilarious style that will make you laugh hard and then think even harder. Most of all, he will challenge you to find grace inspired ways to apply truth in everyday life. He has been married to Kelly, his graphic designer wife and partner in ministry, for 30 years and they have three children.
Mark Clark
Pastor Speaker Author
Senior Campus Pastor | Bayside Granite Bay
Mark Clark founded Village Church, a multi-site church with locations in multiple cities across Canada and online around the world, that seeks to reach skeptics and challenge Christians. He is now Senior Pastor at Bayside Church in Granite Bay, a suburb of Sacramento, California. He is the author of The Problem of Jesus (Zondervan, 2021) and The Problem of God (Zondervan, 2017) winner of the 2018 Word Award for Evangelism. Mark has been the subject of several articles in Christianity Today and Outreach Magazine voted him one of the Top 26 Leaders to Watch. He has three beautiful daughters with his wife, Erin, and their three daughters.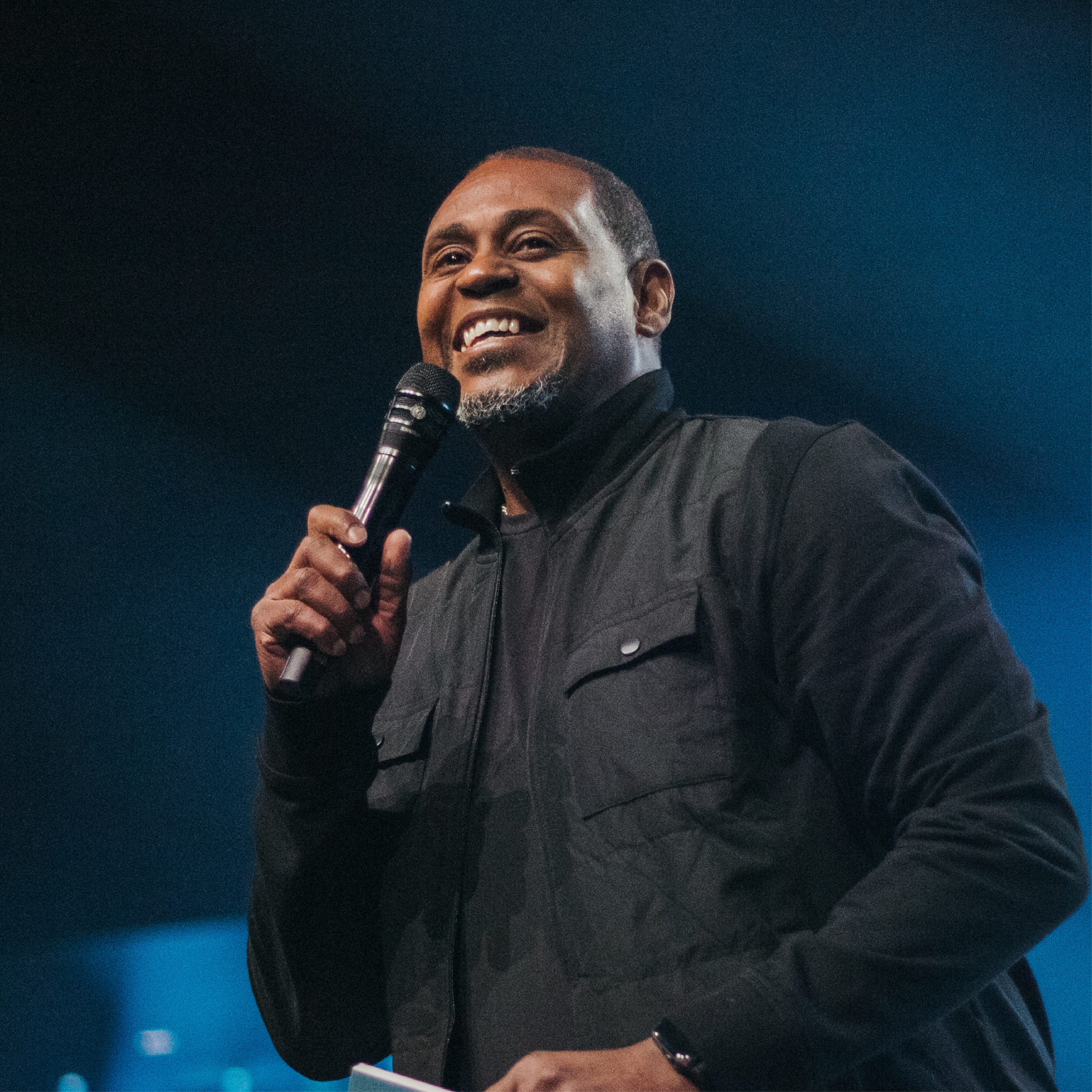 Michael Metcalf
Pastor Speaker
Senior Campus Pastor | Bayside Adventure
As Pastor at Bayside Adventure, Michael is an outstanding leader with a passion for the church. He comes with an experienced background in leading organizations and Multi Site churches at an executive level. Michael and his wife Michelle find great purpose in leading the church in a relatable way through transparency and authenticity. His inspiring style connects with the humanity of those who make up the church whilst simultaneously bringing unrelenting vision of the sacrifice that allows us to live out and reflect the empowering grace of God. Michael and Michelle have been married for 25 years and have two sons Charles and Chandler Metcalf. Charles married to Abby, has one son Arlo Phoenix and is a Pastor at Transformation Church in Tulsa OK.
Jason Caine
Pastor Speaker
Senior Campus Pastor | Bayside Blue Oaks
After feeling the call to ministry in his home town, Atlanta, Georgia, Jason embraced the lifelong call to ministry at 20 years old. He and his wife, Stephanie, have been married for nine years and are parents to twins, Joelle and Jason. He has a vision for the future and isn't afraid to challenge the status quo to make things better and has a vision to see the Church on Earth reflect the unity and diversity that will be in heaven. Jason is passionate about embracing technology and seeing the church adapt and improve its reach on people.
Brian Hopkins
Pastor Speaker
Senior Campus Pastor | Bayside Folsom
Interim Campus Pastor | Bayside Santa Rosa
Brian has been pastoring and leading Churches for the past twenty-five years. Originally a California native, Brian was born in Sacramento and grew up in the Northern California area— mostly in Willows. He has spent the majority of his life in Montana where he met his wife Danna (a Montana girl). Brian and Danna have been married for almost 20 years and they have 13 kids—ages 10 to 27. They have 9 girls and 4 boys, with 4 biological kids, 4 adopted from Ethiopia, and 5 adopted from the Democratic Republic of Congo.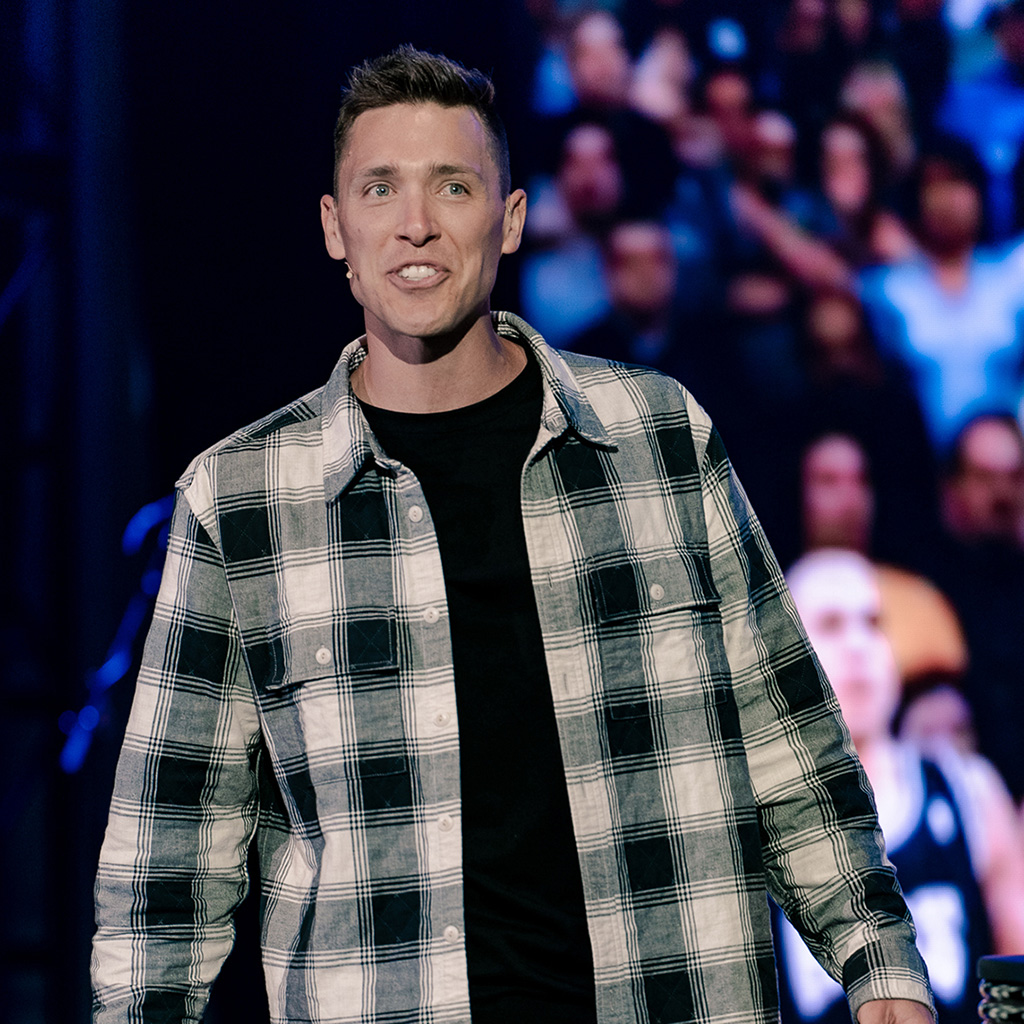 Tyler Swaney
Pastor Speaker
Senior Campus Pastor | Bayside Orange County
As a Pastor at Bayside, Tyler gets to influence people to live loud for Jesus Christ. Originally from Southern California where he and his wife, Allie, first met, they now have two beautiful kids: Lucy and Jude. He graduated from Azusa Pacific University with a Bachelor's degree in Biblical Studies and Christian Ministries where he also played football. He then went on to get his Master's in Divinity from Fuller Theological Seminary. Tyler loves barbecue sauce with every meal, getting outside, and teaching people what the Bible is challenging them to do, be, and know.
Megan Hutchinson
Pastor Speaker
Senior Campus Pastor | Bayside Orange County
Megan or "Nutmeg" as her pickleball friends call her, said yes to an irresistible, undeniable, invitation from God at age nineteen and hasn't been the same since! Megan received her master's degree from Fuller Theological Seminary emphasizing Theology, Youth, and Family. Her gifts, talents, skills, abilities and pain have led her to serve as a youth pastor at Saddleback church, co-author and run Life Hurts- God Heals, the youth version of Celebrate Recovery. Author of three books, including Secret Survivors and Help! I'm a Woman in Youth Ministry!, she also served as an ordained Adult Ministries Pastor at a Presbyterian Church in Newport Beach. In 2020, she became a Campus Pastor at Bayside Orange County.
Wesley Towne
Pastor Speaker
Senior Campus Pastor | Bayside Davis
Wesley lives in Davis, CA with his wife Kara and chihuahua Lucy. He speaks and writes on mental health and suffering, and the hope we have for better days. Wesley seeks to be an encouragment to people, to bring hope to people who are suffering, deconstruct false ideas that exist in Christianity, construct a biblical view that is faithful to Scripture and Jesus' character, and inform and bring awareness inside and outside of Christianity. Most importantly, Wesley follows Jesus, loves people, and feels like God put him on earth to encourage people and share hope.
Brannon Shortt
Pastor Speaker
Senior Campus Pastor | Bayside Church
Brannon is a pastor, rapper (Bshortt), candle maker, and community developer. Along with being a Pastor at Bayside Church, Brannon also sits on the board of directors for "Rise Academy Compton" and "The Hollywood Prayer Network". Brannon's greatest passions are communicating the message of Jesus, engaging culture, and all things creative. He holds a Bachelor's Degree in Theological Studies from Bryan College and a Master's Degree in Theological Studies from Gateway Seminary. Brannon, along with his wife Casey and dog Gizmo currently reside in Sacramento California. Go Dodgers!